This month's poll pits amma against beti.

In Muzaffar Ali's 1981 film Umrao Jaan, Shabana Azmi's mother, Shaukat Kaifi, played the madam Khanum, who raised, trained, and exploited Umrao for all she was worth. Shabana ji took on the role in the 2006 version of the film by J.P. Dutta.

Who do you think was a better Khanum?




Shaukat Kaifi's Khanum is ruthless, even cruel. Even if she genuinely loves Umrao, she doesn't hesitate to sell her down the river when it's expedient to do so. Shuakat plays the character with exquisite control, registering a wide range of expression with little more than a cock of an eyebrow.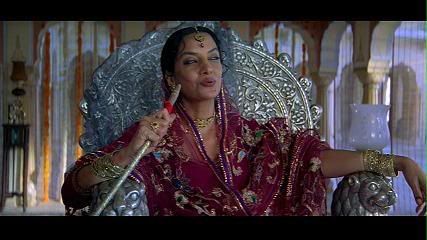 Shabana ji's Khanum chews the scenery as eagerly as she chews her paan, but there is a vulnerability to her (left unexplained by the film) that gives her a more genuinely maternal aspect than her mother's version of the character had.

So which one do you think is better? Not which film - just which Khanum. Vote in the poll at the right, and leave your comments below.